GRILLING
Are you ready to learn more about our selection of grills and outdoor cooking equipment? Look no further than Moore Lumber & Hardware! Impress your guests with perfectly cooked burgers, veggies, and more with our wide range of barbeque grills, smokers, and accessories. Whether you're an experienced grill master or just starting out, we have everything you need to become a true pit boss.
Shop Now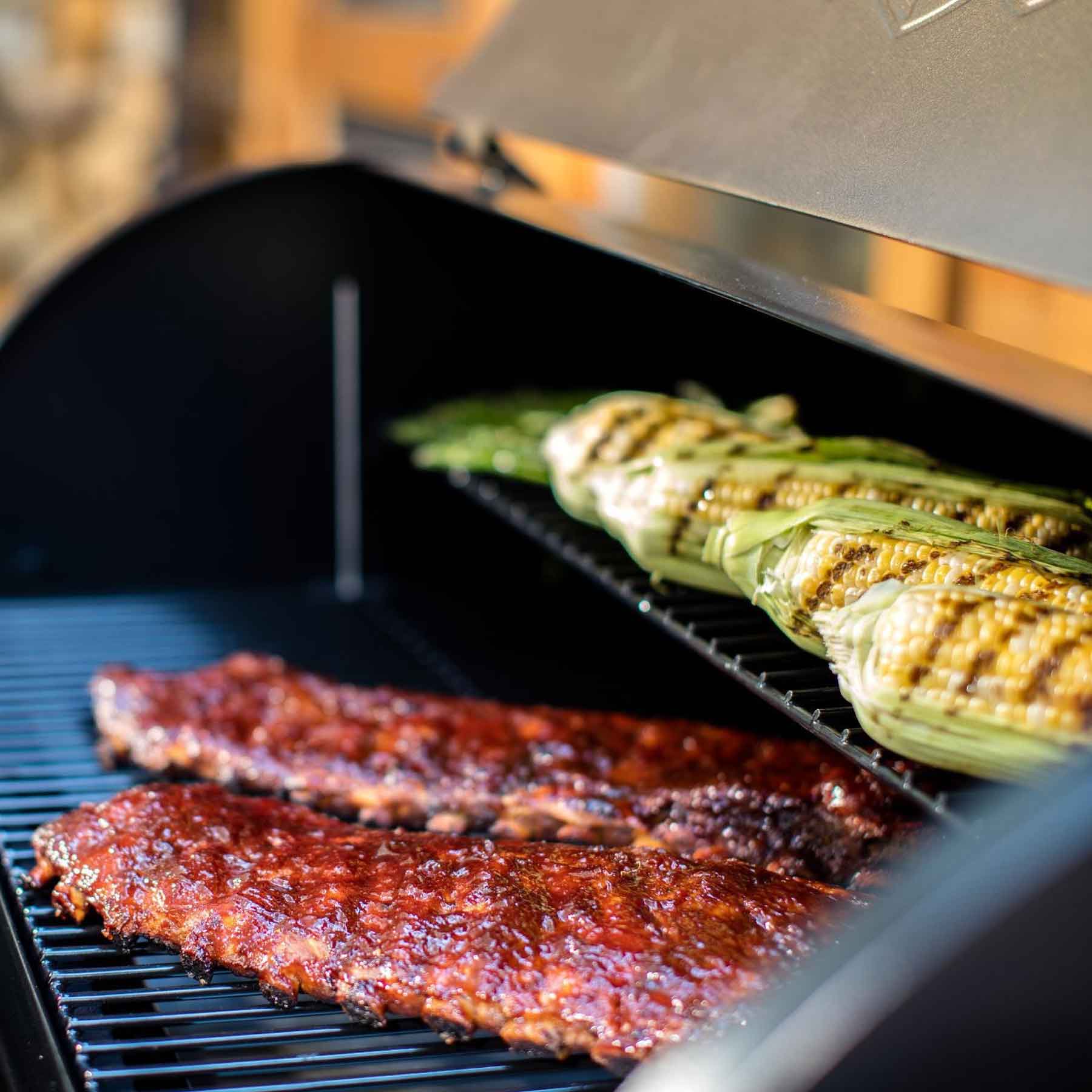 Choosing the Perfect Grill
Choosing the right barbecue grill is a personal decision based on your lifestyle and needs. We offer a wide selection of outdoor grills, including gas, charcoal, electric, and outdoor smokers. Browse our buying guide for grills and outdoor cooking equipment to find expert advice on how to choose the perfect grill.
Creating Your Outdoor Space
Make your new grill the focal point of your backyard with our ideas for creating your outdoor space. Learn how to make your grill area as appealing as possible and get inspiration for outdoor seating and entertaining.
Caring for Your Grill
Your new grill is an investment that deserves proper care. Make sure you know how to deep clean your grill and remove any heavy residue left behind after each use. Our team of experts is always available to answer any questions you may have about your grill and its care.
At Moore Lumber & Hardware, we have everything you need to get cooking on your new outdoor grill. Shop online or visit our store to find your perfect match and become everyone's favorite host in no time.
Cooking With Moore

We are excited to showcase our series of videos that provide step-by-step instructions on how to cook delicious meals on the grill. Grilling is not just a great way to enjoy the outdoors, but it also adds a unique flavor to your food that cannot be replicated with other cooking methods. Our videos offer tips and techniques for grilling various types of food, from juicy steaks to perfectly grilled vegetables. We also provide advice on how to properly clean and maintain your grill to ensure it lasts for many grilling seasons to come. We hope our videos will inspire you to try new recipes and techniques on the grill and make your next outdoor cooking experience a success. So, grab your apron and let's get grilling!