EXTERIOR PAINT
We are thrilled to share the exciting news that Moore Lumber & Hardware now proudly offers Benjamin Moore paints, your go-to destination for all your home improvement needs. Explore the exceptional quality and versatility of Benjamin Moore paints, designed for both interior and exterior applications, as well as a wide range of other uses.
Choose Your Paint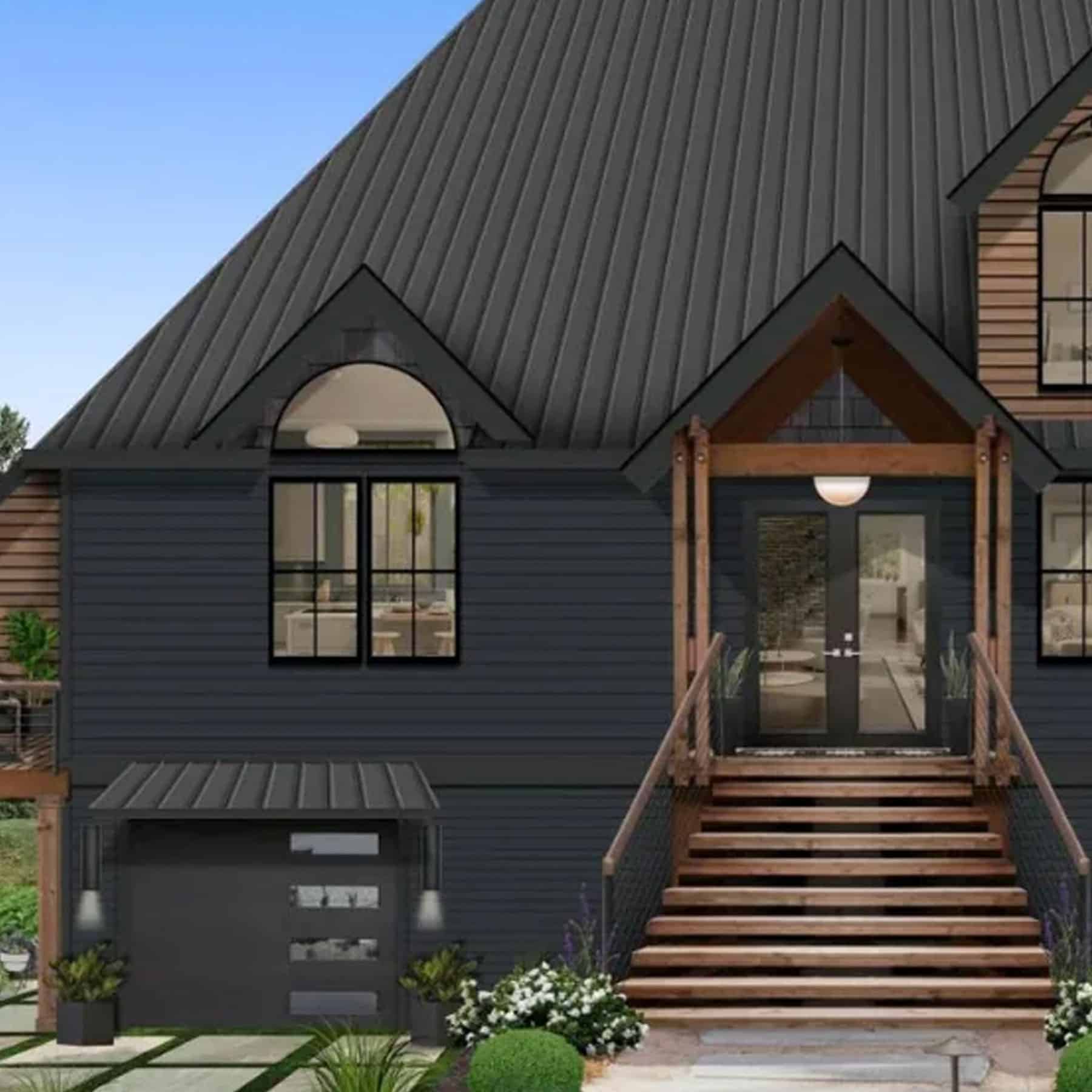 When it comes to interior painting, Benjamin Moore stands out with an extensive selection of colors and finishes that will turn your living spaces into havens of beauty and style. From soothing neutrals to vibrant accent shades, our paints offer excellent coverage and a flawless finish. Let your walls become a canvas for self-expression and creativity, as Benjamin Moore paints transform your vision into reality.
For exterior projects, Benjamin Moore paints are formulated to endure even the harshest weather conditions while retaining their vibrant colors and superior protection. Whether you're painting your home's exterior, deck, or trim, our durable paints provide exceptional adhesion, fade resistance, and long-lasting performance. With Benjamin Moore, your exterior surfaces will withstand the test of time and maintain their stunning appearance.
However, the uses of Benjamin Moore paints extend far beyond walls and exteriors. Our products are also ideal for various other applications, including furniture, cabinetry, ceilings, and floors. Unleash your creativity and transform every aspect of your home with confidence, knowing that you are using paints renowned for their exceptional quality and durability.
When you visit Moore Lumber & Hardware, expect outstanding service from knowledgeable experts who can assist you in selecting the perfect Benjamin Moore paint for your specific project. We take pride in offering a wide range of Benjamin Moore products, ensuring you have access to the paints and supplies you need to bring your vision to life.
Experience the difference of Benjamin Moore paints at Moore Lumber & Hardware. Discover endless possibilities for your interior, exterior, and other home improvement projects. Transform your space with confidence, knowing that you are using paints trusted by professionals and homeowners alike. Visit us today and let our team help you create the home of your dreams with Benjamin Moore paints.