GREENHOUSES
Discover the greenhouse section of Moore Lumber & Hardware, where you'll find a vast array of supplies, plants, trees, and other gardening essentials. Our greenhouses provide the ideal environment for growing and nurturing plants, regardless of your level of expertise.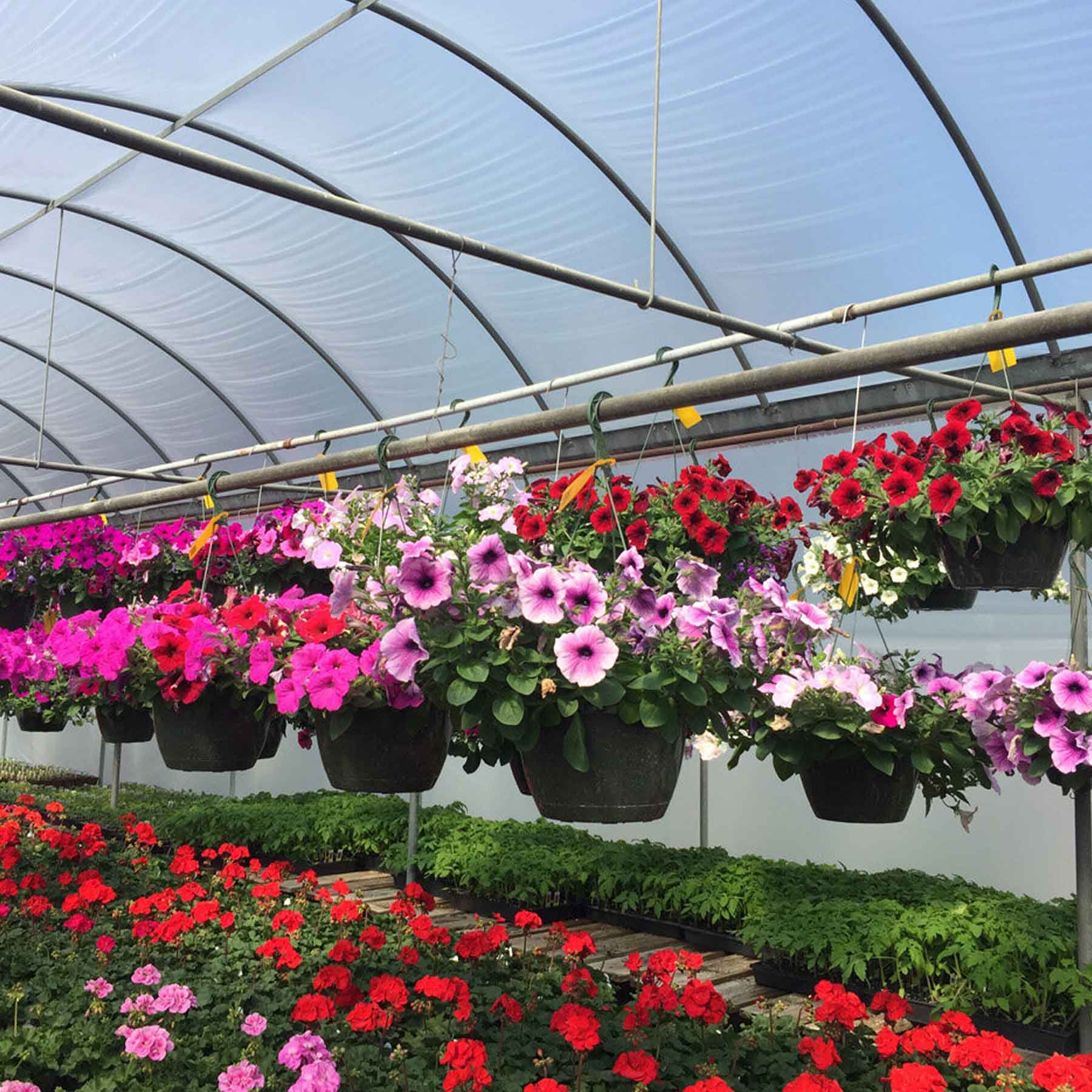 Greenhouse Supplies
We offer a diverse selection of greenhouse supplies to ensure your plants receive the proper care and attention they need to thrive. You'll find everything from greenhouse kits and covers to soil and soil amendments, fertilizers, pest control products, propagation supplies, garden tools, and accessories.
Plants and Trees
Our greenhouse section boasts a broad range of plants and trees to suit every gardener's taste. From annuals and perennials to fruit trees, shrubs, and more, we have something for everyone. Our selection includes flowering plants and trees, vegetable plants and herbs, succulents and cacti, fruit trees, and shade and ornamental trees.
Other Goodies
Aside from greenhouse supplies and plants, we also offer a variety of other goodies to enhance your gardening experience. You'll find garden decor, outdoor furniture, grills and outdoor cooking equipment, pond supplies, and much more.
Expert Advice
At Moore Lumber & Hardware, we understand that gardening can be challenging, especially for beginners. Our team of experts is always available to provide guidance and advice on greenhouse gardening. We offer tips and tricks on everything from plant care to greenhouse setup to help you get the most out of your gardening experience.
Whether you're a seasoned gardener or just starting out, we're here to help. Visit our store or shop online to explore our selection of greenhouse supplies, plants, trees, and other essentials. At Moore Lumber & Hardware, we're committed to helping you create a beautiful and thriving garden.
*Our greenhouses operate seasonally